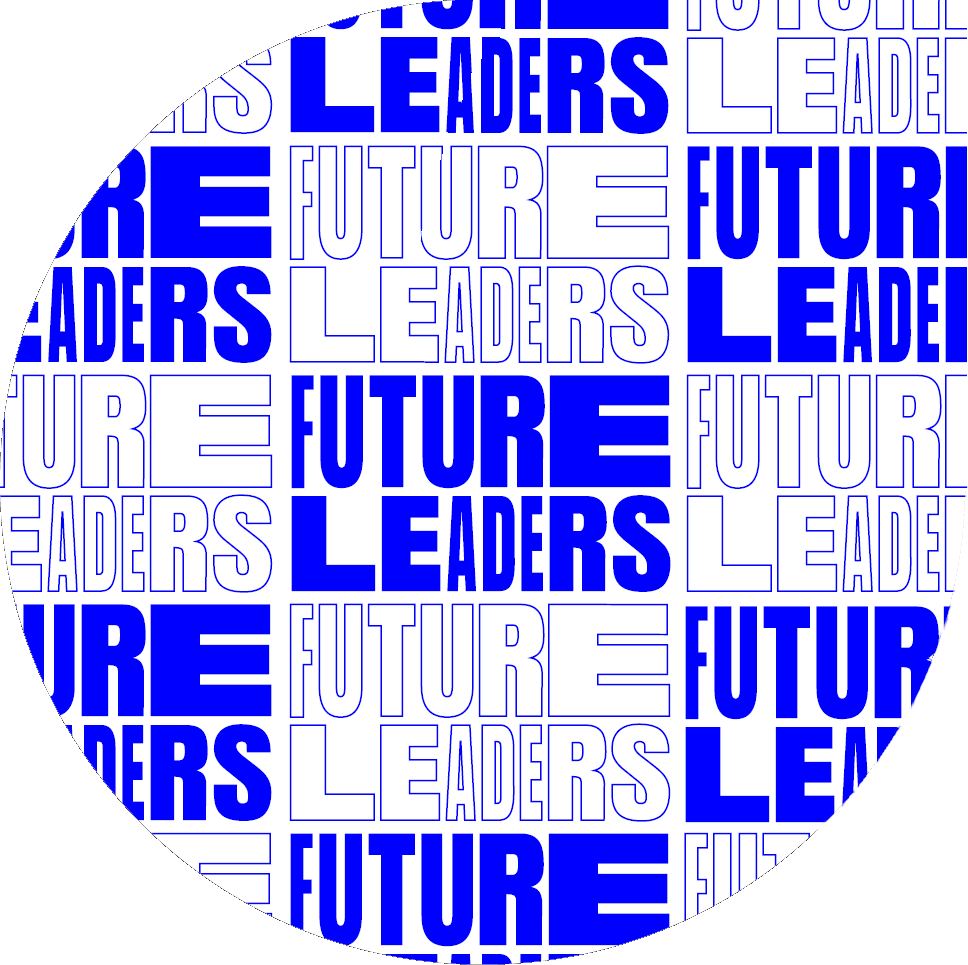 THE 120
SPANISH- AND PORTUGUESE-SPEAKING FUTURE LEADERS
Bearing in mind our definition of transformational leader (one with a purpose, a rallying nature and influence capacity), LLYC and Trivu drew up a list of 120 Spanish- and Portuguese-speaking young people being called to act as Future Leaders.

SPAIN
Alejandra Acosta

Social Entrepreneur; co-founder of Break The Silence; fellow of the +SocialGood project by the United Nations Foundation.

David Rodríguez

Spanish medal-winning swimmer; founder of the Pegasus Foundation; participant in the Coca Cola Generators initiative; winner of the EU Social Entrepreneurs Award.

Nerea Luis Mingueza

Artificial Intelligence Engineer; co-founder of T3chfest.

Maitane Alonso

Researcher; winner of MIT awards for sustainability and microbiology.

Antonio Espinosa de los Monteros Darnaude

Entrepreneur; co-founder and CEO of Auara.

María Laín

Environmental activist; participant at the UN Summit on Climate Change; member of Fridays For Future.

Elvira Sastre

Writer and literary translator; winner of the Biblioteca Breve award in 2019, among various other literary awards, and more than eight works published.

Jan Carbonell

Data scientist and co-founder and CEO of Akademy.ai

Mohamed El Amrani

Entrepreneur, communicator and Catalan-Moroccan social activist; president of Red de Convivencia de Roses.

Alex Sicart

Entrepreneur; CEO and co-founder of Shasta.
PORTUGAL
Catarina Macedo

Engineer specializing in UX; head of programming at Xbox R&D for Microsoft.

Joana Paiva

Entrepreneur, biomedical scientist and engineer; CTO and co-founder of iLoF – Intelligent Lab on Fiber.

Salvador Sobral

Musician; winner of the Eurovision Song Contest 2017.

Margarida Balseiro Lopes

Politician; president of the National Policy Committee of the JSD.

Fred Canto e Castro

Entrepreneur; founder of Sonder.

Joana Leite de Castro

Entrepreneur; co-founder of The human Toolbox.

Miguel Oliveira

Athlete; first Portuguese professional MotoGP rider.

Kikas

Surfer; winner of the award for Best European Surfer of the Year at Eurosima Surf Summit 2017.

Madalena Rugeroni

Entrepreneur; country manager at Too Good To Go.

Simão Cruz

Specialist engineer at Fintech; deputy head of digital strategy and development at BIG – Banco de Investimento Global.
PERU
Jimena Ledgard

Activist; organizer of the 'Ni Una Menos en Perú' march in 2016; creator of the La Madeja podcast.

Diego Olcese

Social entrepreneur; CEO and founder of Crehana.

Carolina Silva

LGTBIQ+ activist and comedian.

Samuel Sotomayor Parián

Engineer, entrepreneur and conference speaker; and founder of Pachapp.

Julio Garay Barrios

Agro-industrial engineer; creator of Nutri H.

Marysol Naveda

Environmental activist; coordinator of Life Out of Plastic (LOOP) and Hazla por tu Playa.

Eduardo Rodolfo Mala Segura

Emprendedor en agricultura; CEO de Ento Piruw.

Edward Espinoza

Entrepreneurship in education; CEO of ARCUX and Hábitat 207.

Sebastián Nadal

Entrepreneur; CEO of Mandü

Sigrid Bazán

Journalist; TV host on 90 Mediodia.
UNITED STATES
Emma Gonzalez

Activist against arms control; winner of the International Children's Peace Prize in 2018, founder of Unquiet.

Lina Hidalgo

Lawyer and politician; Judge in Harris County, Texas.

Alicia Chong Rodriguez

Social entrepreneur; CEO of Bloomer Tech.

Derrick Reyes

Social entrepreneur and LGBTIQ+ activist; CEO of Queerly Health.

Daniela V. Fernandez

Environmental activist; founder and CEO of Sustainable Ocean Alliance.

Rainier Mallol

Researcher and entrepreneur; co-founder and president of AIME.

Yulkendy Valdez

Social entrepreneur; co-founder of Forefront.

Jessica Cisneros

Lawyer and politician; immigration lawyer in Texas and candidate for the US House of Representatives.

Vanessa Luna

Educator; co-founder of ImmSchools.

Arturo Elizondo

Entrepreneur; CEO of Clara Foods.
ARGENTINA
Gino Tubaro

Social entrepreneur and engineer; founder of Atomic Lab.

Joan Cwaik

Author and public speaker; head of marketing at Latam Maytronics.

Camila Crescimbeni

Politics; national deputy for the province of Buenos Aires and Director of Youth Inclusion at the INJUVE.

Jerónimo Batista Bucher

Researcher and entrepreneur; founder of Henko.

Nicole Becker

Environmental activist; co-founder and member of Jóvenes por el Clima.

Facundo Noya

Researcher; co-founder and CEO of Ebers.

Bárbara Tomadoni

Engineer and researcher; assistant researcher at the National Council of Scientific and Technical Research.

Mayra Arena

Activist and conference speaker; author of the TEDTalk '¿Qué tienen los pobres en la cabeza?'

Mateo Kawaguchi

Activist; won fourth place in the "in a mold" category of the World Pizza Championship.

David Trejo Pizzo

Entrepreneur; CEO and co-founder of NYDRO ENERGY.
CHILE
Matias Muchnick

Environmental entrepreneur; co-founder of The Not Company.

Julieta Martínez

Environmental activist; founder of the Tremendas social innovation platform.

Diego Elorza

Entrepreneur; founder of Urbanatika.

María Fernanda Valdés

Athlete; member of the Chilean weight-lifting team. Gold, silver and bronze at the World Championship; Gold and silver at the Lima Pan-American Games; and winner of the National Sports Prize in 2017.

Cristian Lara

Environmental entrepreneur; director and founder of the CETHA community.

Inés Benson

Entrepreneur; founder of Guará.

René Espinoza

Engineer; founder of LazarilloApp.

Daniel Lanfranco

Socio-cultural anthropologist; executive director of Foco Migrante.

Verónica Benfele

Communicator; entrepreneur and audio-visual producer at Plastilinarte.

Christiane Endler

Professional women's soccer player in Chile and Paris Saint-Germain.
ECUADOR
Carla Heredia

International Chess Grand Master and Master in Sport Management.

Francisco Velez Arosemena

Entrepreneur; founder of Brain Room.

Domenica Cobo Flandoli

Social entrepreneur; founder of XEllas and sustainability director at Ciclo Rosa.

Vanessa Barbery

Specialist in digital transformation.

Geraldine Meitzner

Communicator; Partnerships Manager at Girls in Tech, Inc.

Begoña Salas

Designer and plastic artist.

Carlos Obando

Technology entrepreneur; co-founder and CEO of Talov.

Jorge Ulloa

Actor, Director and YouTuber; co-creator of Enchufe.tv.

Mateo Kingman

Singer; benchmark in the Andean pop genre.

Nicolás R. Muñóz

Corporate lawyer; CEO and founder of Ulpik.
BRAZIL
Vinicius Silva

Financial consultant; co-creator of the Favelado Investidor channel.

Matheus Goyas

Entrepreneur; creator of AppProva.

Anielle Guedes

Entrepreneur; founder of Urban 3D.

Nátaly Neri

Activist and communicator; creator of the Afros e Afins channel.

Anna Luisa Becerra

Social entrepreneur; CEO of Safe Drinking Water for All.

Philippe Magno

Entrepreneur; co-founder and partner of The HandsFree Institute.

Lawrence Murata

Social entrepreneur; head of artificial intelligence and data science platforms at Nauto.

Lincoln Ando

Entrepreneur; founder of idwall.

Tales Gomes

Entrepreneur; co-founder and CEO of Plataforma Saúde

Maisa Silva

Singer, presenter and actress; winner of the Favorite YouTube Channel category at the Meus Prêmios Nick 2018.
COLOMBIA
Gabriela Morgan

Environmental activist; creator of the Revolución en Marcha project.

Sara Samaniego "La recicladora"

YouTuber; creator of the fictional character Marce la recicladora.

María Paulina Bahena

Political journalist, creator of the La Pulla YouTube channel.

Leidy Cuestas

Entrepreneur and designer; creator of the Kit Smile project.

Julián Torres Gómez

Entrepreneur; CEO and co-founder of Fitpal.

Clemencia Vargas

Entrepreneur and dancer; CEO of Vive Bailando.

Bella Castiblanco

Model; has taken part in Bogota Fashion Week and Medellin Fashion Week.

Juan David Aristizabal

Social entrepreneur; co-founder of Buena Nota.

Daniela Carvajalino

Entrepreneur; co-founder and CEO of The Biz Nation, global trainer of the World Economic Forum.

Jennifer Rodríguez

Social entrepreneur; CEO and founder of VBraille.
DOMINICAN REPUBLIC
Paloma Rodriguez

Actress, singer; co-founder and spokesperson for the Creo movement on Ti RD.

Katherine Motyka

Social entrepreneur; founder and CEO of Jompeame.

Carolina Santana Sabbagh

Lawyer and public affairs communicator; works with governmental bodies, NGOs and national media, mainly the radio and written press.

Juan Carlos Núñez

Researcher and scientific and environmental communicator; creator of the Yohanature channel.

Mabell Damirón

Fashion entrepreneur; founder of MD STORE, first Sustainable Fashion House in D.R..

Mario Esteban Sosa Torres

Politician; founder of La Sombrita del Frutero.

Eva Herbert

Influencer and author; creator of the Club de Solteras.

Lourdes Alejandra Aybar

Paralympic athlete; winner of a silver medal at the Parapan-American Games in Lima, 2019.

Gian Luis Pereyra

Entrepreneur; CEO of Kikaboni.

Daniela Harguindeguy Blanco

Founder of MedToon.
PANAMA
Sandra Watemberg

Environmental activist; Marea Verde coordinator.

Juan Diego Vásquez

Politician; youngest MP in Panama.

Alejandro Carbonell

Entrepreneur and creative engineer; innovation director at Ciudad del Saber; co-founder of the Jóvenes Unidos por la Educación association; CEO of the Tutorez platform.

Elizabeth Sánchez Ruiz

Financial activist; CEO and founder of Mindful Finance.

María José Paiz Arias

Writer, influencer and blogger; creator of Segun Majo.

Camila Aybar

Culture manager and filmmaker; director of Buena Vaina.

Katherine Boyce

Communicator; marketing director at Digital Coffee Group.

Francisco Olivella

Artist and activist; creator of Mundo Escultura.

Diwigdi Valiente

Climate warrior; One Young World ambassador; leader at the Sustainable Ocean Alliance and talent at Unleash Lab.

José Rodríguez

Engineer; member of Ayudinga.
MEXICO
Yalitza Aparicio

Actress and activist; first indigenous women and second Mexican woman to be nominated for Best Actress at the Oscars.

Julian Ríos Cantú

Entrepreneur; CEO and co-founder of Higia.

Pedro Kumamoto

Politician, activist and journalist.

Isaac Fernández

Professional dancer, winner of the National Youth Prize and three Grand Prix.

Sara Landa

Entrepreneur and scientist; co-founder of Simbiótica labs.

Francisco Valencia

Social entrepreneur; CEO of Prothesia.

Rorro Echávez

Content creator, author and inspirational conference speaker.

Alejandra Contreras Casso

Social entrepreneur; president of Somos + Decididos A.C.

Marimar Treviño

Entrepreneur; president of the Young Business Leaders Committee and Board Member at CONSEPP (Citizen Council for the Oversight of Public Youth Policy).

Lorena Saravia

Fashion designer and entrepreneur; CEO, founder and creative director at Lorena Saravia.